The family-name Ketels
It was tradition in Frisia that the first name of the father became the surname of his son. For example: Hark Ketels, born 1729 on the island of Föhr, got a son in 1761, who was named Ketel Harken (Ketel, son of Hark). And his son, born 1797, was named Erk Ketels (Erk, Son of Ketel).
In the year 1771 this Frisian tradition of giving names was abolished by Christian VII, king of Denmark, who ruled the Frisan islands in those days. (Royal order of giving names from 1771) From now on the surname should be kept in order to avoid trouble in cases of inheritance. But as you can pretty good see by comparing the years the Frisian people regarded their tradition much higher than the royal order. Otherwise Erk Ketels should have been named Erk Harken.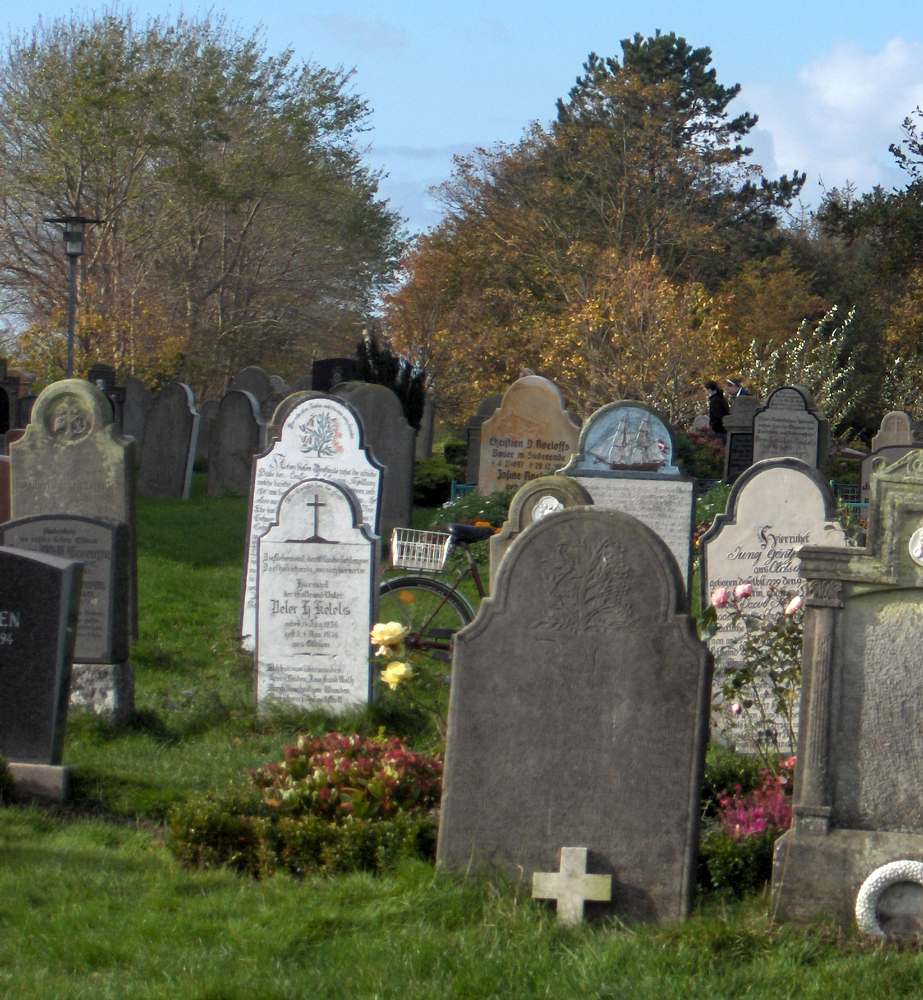 On the graveyard of St.-Laurentii-Church of Süderende / Föhr there are today still be found many of the family tombstones. Besides those are this stones:
Tombstone of Ketel Harken, (1761 - 1843)
Tombstone of Erk Ketels, (1797 - 1868)
Tombstone of Julius-August Ketels, (1839 - 1916)

Original fathers of the Ketels
There might have been only very few young men with Ketel as their first name which could have become original fathers of families with Ketels as surname. I would like to find out as much as possible by help of this domain "ketels.de". Therefore I ask you to take part in collecting as much information about Ketels. If you got more information please write to me, and I try to publish it on this home-page.
Martin Ketels, great-great-great-grandchild of Ketel Harken,
April 2010